Proper Tennis Outfit
How to Choose the Proper Tennis Outfit
Wearing an appropriate attire when playing tennis is not only for fashion's sake. More importantly, governing bodies and sports clubs set ITF Rules of Tennis regarding proper outfit to prevent unnecessary injury and to facilitate better performance and greater comfort when playing tennis. Let's talk about the proper head-to-toe attire for tennis.
Call us +65-8368-7277 or fill in the Form~we will help you arrange a Tennis coach
1. Head

When playing on an outdoor tennis court, it is advisable to wear a hat, a visor or a headband to protect your eyes from the sun. While these are not required, they are ideal because you might get blinded by the sun during your play, and this may result to poor performance. Also, these will help prevent sweat from irritating your eyes.
2. Trunk
Both men and women usually wear a shirt while playing tennis. Cotton blend shirt, whether with sleeves or not, will make you feel cooler and more comfortable. Beware, though, that there are courts that don't allow sleeveless shirts, so check their rules first. Be sure to wear a shirt that allows you to move as liberally as possible, but not too loose for your trunk.
Tennis shirts for men are paired with tennis shorts. Long pants, running shorts, swim trunks and even gym shorts are not allowed in most country clubs and private courts. Purchasing a pair of tennis shorts is a good investment because manufacturers make sure that they are specially made to wick away perspiration and to provide ease of movement.
For women, tank tops are acceptable in most courts. But, it's still best to check the rules of the private court where you're going to play with regards to their rules concerning tank tops. Ideally, women should wear tank tops that have built-in shelf-bras for a more comfortable play. Note that bikini tops and midriff-baring tops are improper at many sports clubs and private courts.
Still on women, one-piece tennis dress is a trendy and comfortable outfit when playing. Or, you may choose to wear a tennis skirt or a short (skirt with built-in shorts).
Tennis clothes for kids are available in many sports stores. When purchasing kids' tennis outfit, make sure that they are either fitting or slightly loose so the child will be able to enjoy her game without any comfort issues.
If you are living in a place with a cool climate, warm-up suits are recommended when going in and out of the court. You must not wear them while playing since you are going to feel warm with all the running and swinging anyway.
3. Feet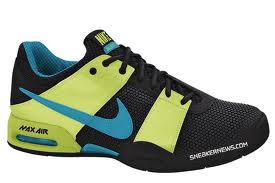 Tennis shoes worn with socks are strictly required at all tennis courts. Before, players are required to wear only white-soled tennis shoes to protect the surface of the court. However, this rule depends on the court where you are playing, as many brands now offer tennis shoes with colored soles. Nike, K-Swiss and Asics are some brands that offer tennis shoes.
4. Accessories
It is ideal to wear a wrist band on the arm that holds your racquet to support it against the impact or shock when making contact with the ball. Also, if you are prone to ankle sprains, you may want to wear an ankle support during your play.
Call us 
+65-8368-7277 

or fill in the Form~we will help you arrange a Tennis coach